LETTER OF THANKS
From Kurubarahalli School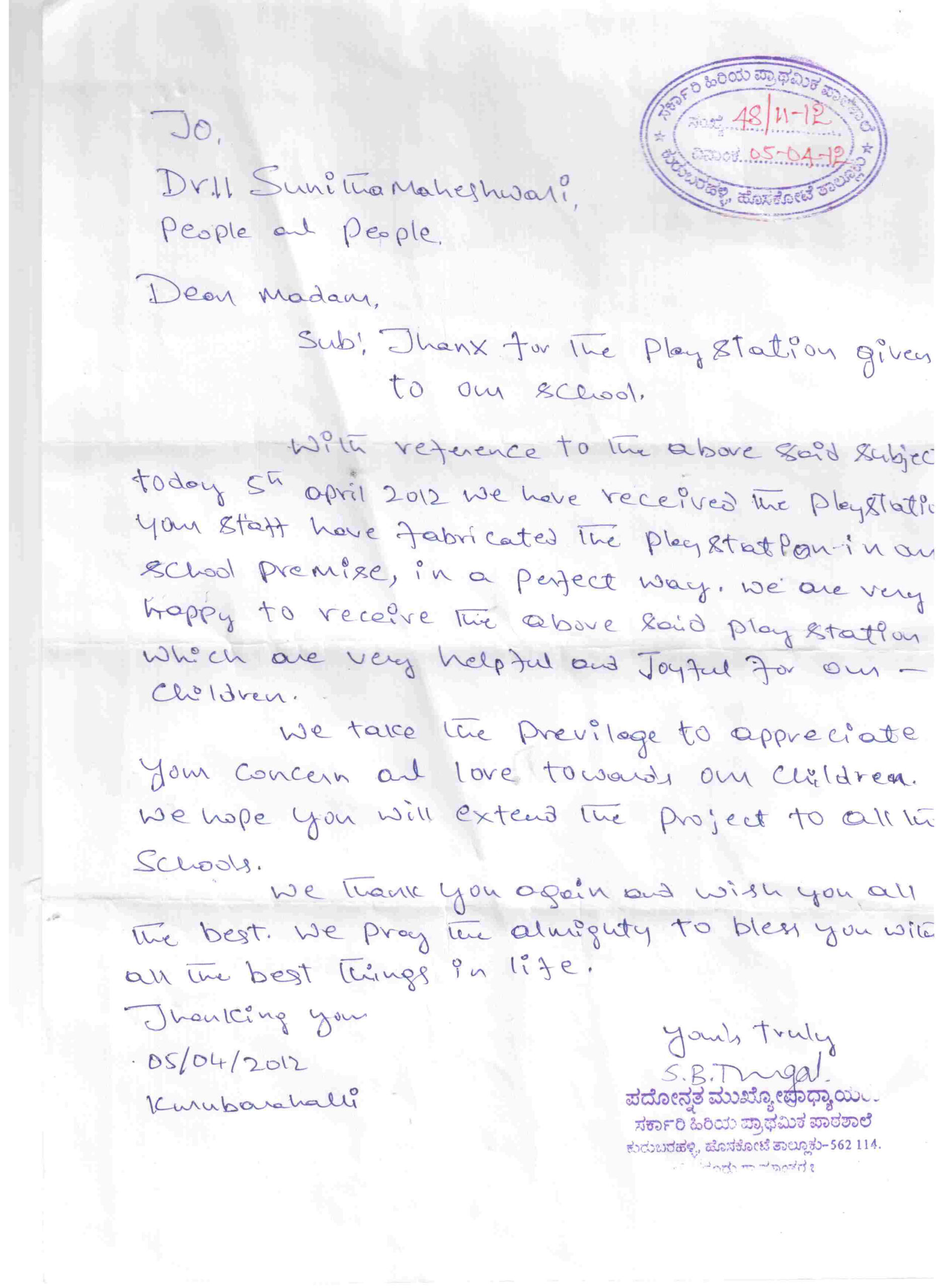 ---
LETTER OF THANKS
From Govt. Urdu Boys School, Hosakote
Dear Mam

You are so kind enough to set up a Play ground in our school premises on 18/01/2013

Our School children are so happy to play. It has attracted irregular students to attend school daily. Children in private schools in the vicinity are also attracted towards our school. Now along with Studies children are actively involving in playful activities.

I am happy and convey my sincere gratitude and also on behalf of Parents of our school children for setting up such a wonderful play ground.

Thanking you.
with regards
Syeda Arshi Anjum
Asst. teacher
Govt. Urdu Boys School
Bylnarasapur
Hosakote Tq.
Bangalore Rural Dist.
---