People4People is involved in two major activities. Donating playground equipments and helping kids with heart disease.
---
DONATING
Playground equipments for school children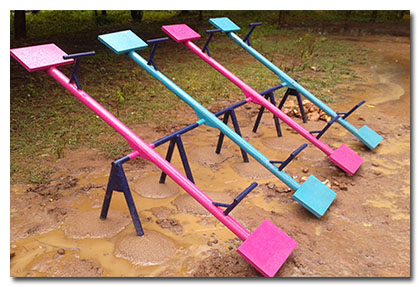 ---
---
HANDS ON HEART
Helping kids with heart disease
Hands On Heart aims to be a resource for parents of children with heart disease in terms of second opinions and directing them to appropriate cardiac care in India; a portal for e-teaching for fellows training in Pediatric Cardiology and for Pediatricians; a second opinion on complex echoes viewed via TeleEcho; a public interest campaigner on issues related to heart disease in children.
The benefit of TeleEcho is that echoes done at a center can be reviewed by someone experienced in pediatric echoes. TeleEcho is a way to get high quality diagnoses to centers around the globe.
If you have a child with heart disease who needs an interventional catheterization procedure or open heart surgery it can be a daunting task to know where to go or even, where to start looking. Heartstrings well qualified Pediatric Cardiologists can help you with your decision by givng a second opinion on complex echoes viewed via TeleEcho.
Pediatric Cardiology and cardiac surgery: Want an opinion on a center or doctor or don't know where to go? contact
[email protected]
---